Launching Creating Sound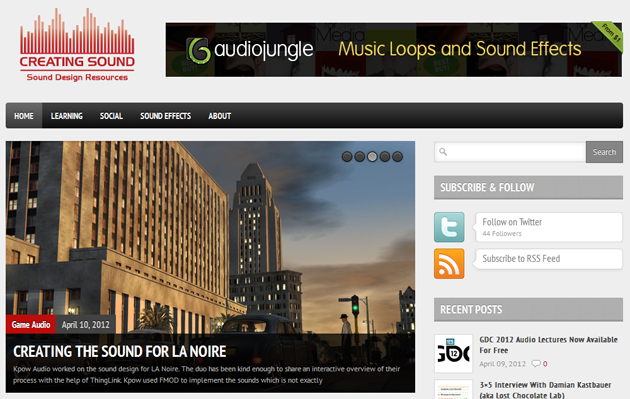 For a few months now I've been working on creatingsound.com in between projects. I found myself doing more and more sound effects for games and wanted to increase my skills but it was hard to find information online. Hopefully this will make it easier for anyone interested in the art of sound design.
Besides a place for resources I try to post news and interviews at least a few times a week. So far we've conducted one interview with Damian Kastbauer (Uncharted 3, inFamous 2 etc) and on monday it's time for someone else. We're keeping it a secret for now :). I'm happy to have the very talented George Hufnagl on board to bring you excellent content.
I've also created an overview of the free audio lectures from GDC 2012. There are some really interesting lectures to be found. That's just some of the material so far. We will continue to update the site with more resources and news over time.
Feel free to follow Creating Sound on Twitter for the latest updates.