Selling Sound Effects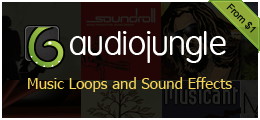 It was only a matter of time until it would come to this. As I built my own library from nothing to several gigabytes it was time for something new. To start selling some of my recorded sound effects.
I thought about different ways to approach this and to begin with I wanted to be able to sell them at my own site. Then I realised that I haven't got a clue how to set something like that up. That's why I'm going sell my audio as stock. I'm well aware of the fact that stock sites have a history of bad reputation and quality. But times change and stock sites do too. Naturally there's still some junk out there, but I was surprised to hear lots of high quality stuff.
I started silently a few weeks ago to see how it works and to learn how to set it up. Today I have 9 individual sound effects for sale + one sound pack of 14 variations of two similar themes. I will update this page with deatailed information about each sound effect. I'm also thinking about setting up a mailinglist for new sound effects.
To start with I tried out different sites. I chose to sell exclusively at Audiojungle and other sfx non-exclusively on Audiomicro and Pond5. In the end I dropped Pond5 and Audiomicro. Not because they're bad services, but because I feel more at home at Audiojungle. The Envato Marketplace also gives me the opportunity to add other assets like photos at Photodune for instance.
Below you'll find the sound effects available at the moment. This is just a start though, I'm aiming to add more in the future.
Enjoy!