The Ballad of Harry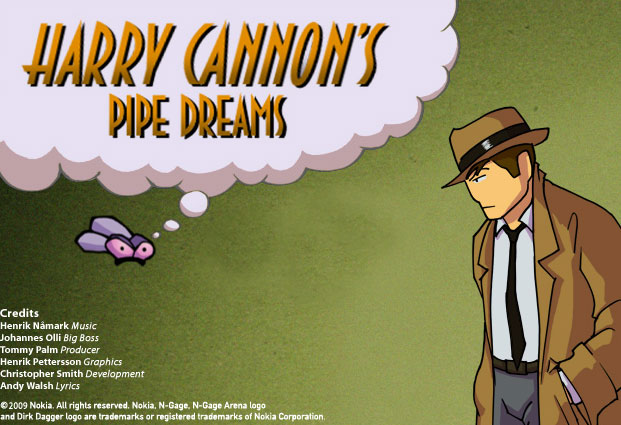 Jadestone recently released the game Harry Cannon's Pipe Dreams on Kongregate. It features a song by me called "The Ballad of Harry". This is the promotion for the mobile game "Dirk Dagger and the Nuclear Zeppelin"which will soon be released on Nokia's N-gage.
Music & song: Henrik Nåmark
Lyrics:  Andrew Walsh
Guitar: The Incredible Haze
Thanks to Tommy Palm for giving me the opportunity to work on such a great project.